Multi Media
Hockey Alberta has teamed up with the Western Hockey League, Hockey Manitoba, the Saskatchewan Hockey Association and Hockey BC to present information videos focusing on the development of officials through all levels of hockey in an eight-part video series.
---
Episode 1: Introduction
---
Episode 2: Preparation & Professionalism
---
Episode 3: Fitness & Skating
---
Episode 4: Linesmen Positioning
---
Episode 5: Officials Appreciation & Recognition
---
Episode 6: Communication
---
Episode 7: Positioning
---
Episode 8: Career Advice
North East Officials in Action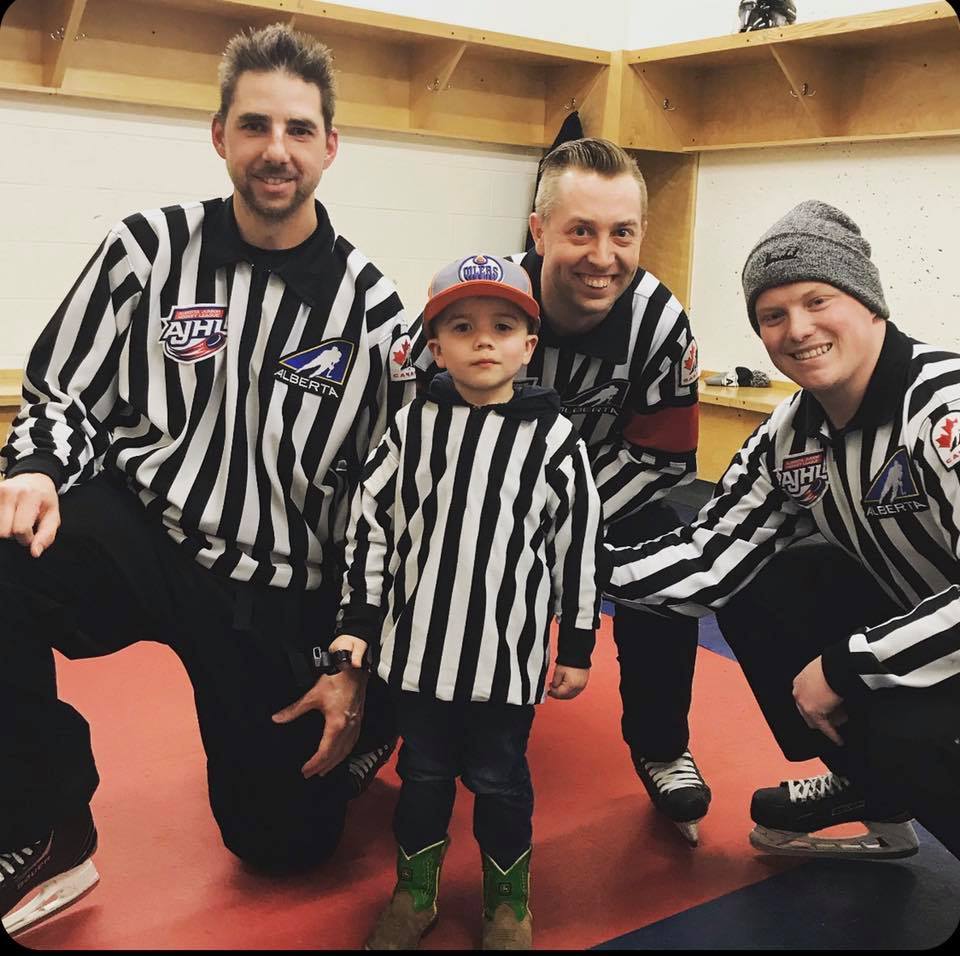 Brad Holfeld, Danny Gadowski, and Brent Young meet a young fan at an AJHL game
Anita Zacher, Belina Hooper, and Melanie Maloney working an Alberta Junior Female Hockey League game in Irma.

Brent Young, Danny Gadowski, Kurt Caron, and Chad Marchand working the World Jr A Challenge
Pre-Tournament game in Cold Lake between Canada East and the USA.