Mikala Brown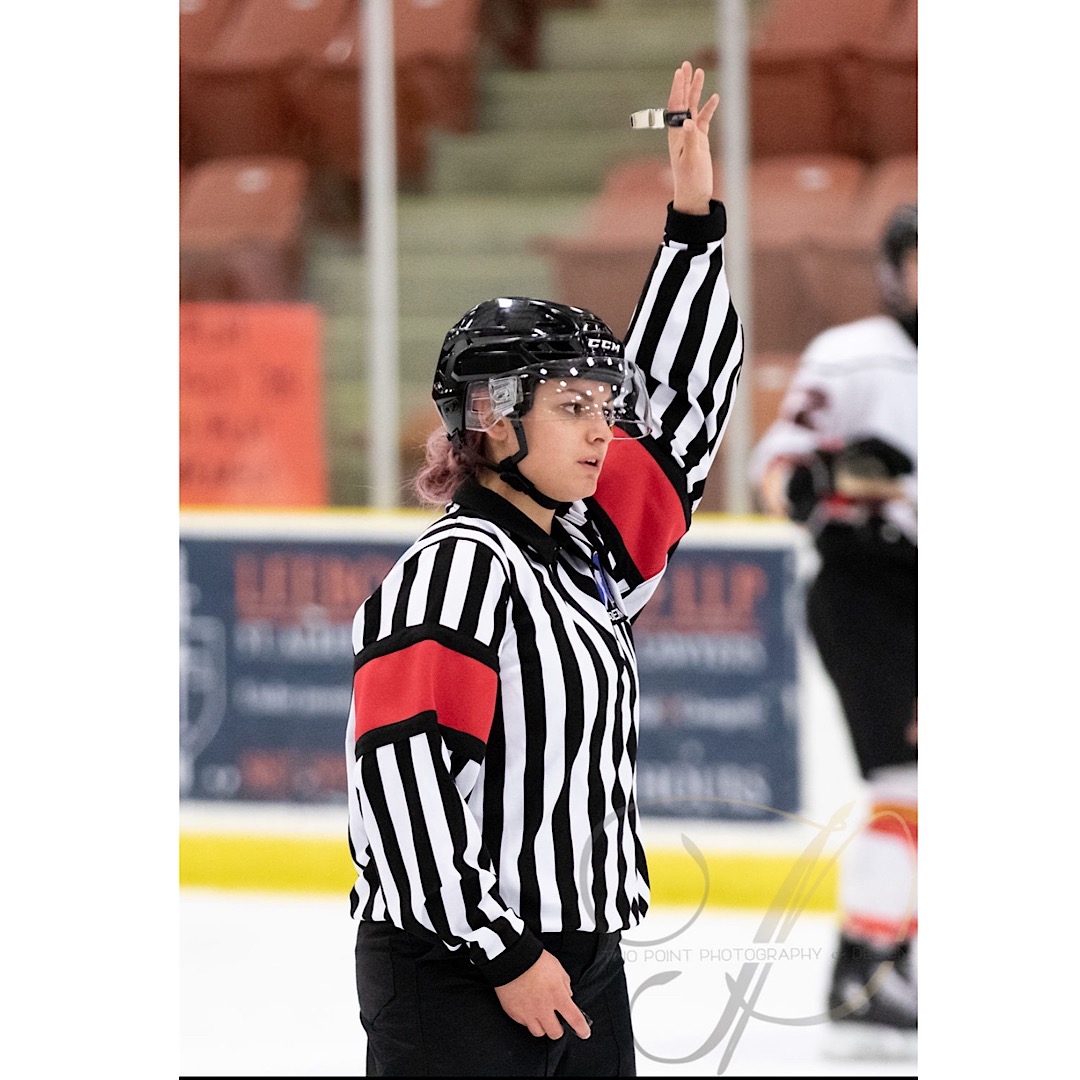 ---
Contact
Data Coordinator Email: [email protected]
Clinic Coordinator Email: [email protected]
Location
Cold Lake, AB
Level
3
Years officiating
12 years
Position
Data Coordinator and Clinic Coordinator
What is your position's role within the Northeast Region?
Data Coordinator: I currently run the Northeast Region portion of the Hockey Alberta Website and social media. I find ways to promote our region and the officials within it. I also brainstorm with the Northeast executive and find ways to recruit and retain officials.
Clinic Coordinator: I communicate with RIC's and Assignors within the Northeast to schedule clinics within various communities. I also assist officials in signing up for and completing the clinic process. I assign instructors to clinics and work with them to provide materials they need to be successful in instructing their clinics.
What is your favourite part about officiating?
My favourite part of officiating is simply being part of the hockey game as well as my fellow officials.
How/why did you become an official?
I became an official because of my love for hockey. I never played hockey growing up, so when I was of age to begin officiating my mom suggested I take a referee clinic and I have loved it ever since.
What is your job/career?
I am currently a Full-Time Primary Care Paramedic with Cold Lake Ambulance Society as well as a Full-Time Advanced Care Paramedic Student at Northern Lakes College in Slave Lake.
What are your hobbies/past-times outside of hockey?
My hobbies include playing with my dogs, playing slow pitch, travelling, and renovation projects.
What do you do to prepare for a game?
I like to show up 45 min to an hour before each game, take my gear out of my bag to make sure I have everything. I do a light stretch and chat with my fellow officials.
What level of hockey do you officiate?
Currently as a referee I work all levels of minor hockey up to Midget AA male and Midget AAA female as well as Jr. B. As a linesman I work all levels of minor hockey up to Midget AAA male and female, ACAC female, Jr. B, and Sr. A/AA.
What are your goals for the 2019/2020 season?
My goals for the 2019/2020 season include improving my skating and to get into working USport Female.
Work to build our website and promote as many officials and events in our region as possible.
Work with younger female officials in our region to help develop them as well as push myself to be a positive role model for them.
What advice would you give to a new or young official?
My advice would be to always try and have a positive attitude, have fun, and always strive to improve.